A LITTLE STORY ABOUT US
Spring History
We ship healthy potted plants right to your doorstep. Each plant comes with simple care instructions, a money back guarantee, and direct access to our plant experts to answer questions. Our goal is to make the experience of being a plant parent as wonderful as plants themselves.
There is no such thing as a green thumb. Plants take practice – just like anything else. The good new is – We're here to help

MARRY JUlIE
Director Spring Store
No products were found matching your selection.
Free shipping
Every days, Every order
Money back
If the item didn't suit you
LOVE CLIENT SAY
Our Testimonials
BEST SERVICES
Why Choose Us
Make Exercises
Plants need less water in the winter. Like a mist for the face, an extra spritz of filtered water daily between waterings keeps humidity levels nice for these plants.
Always fresh
Place a saucer under your planter.  Let water soak in for a few hours, then toss any water that's left on the saucer. If no water is left over, give the soil another soak.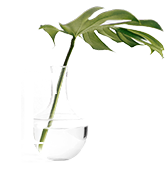 Care consultant
Check your plant out for yellow leaves, powdery mildew, strange spots, brown tips and weak stems as these are signs of an unhealthy plant. Go for green.
Work smart
Our environments shape us in ways we never imagined. The same is true for plants. Join us and creating a safe space for your plants as well as your space.
Here are some golden rules for watering your plants. Keep these on hand when watering
FOLLOW US ON INSTAGRAM
@springstore